---
The Long Way Around…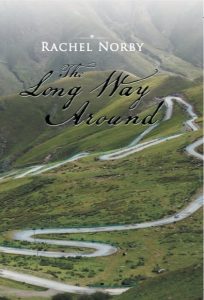 Based on the incredible true story of Derek and Kristy Johnson…
Just when things seem to be going well for Gina (a.k.a. Kristy) and for Brett (a.k.a. Derek), both of their worlds come crashing down around them. Gina loses her husband, Andy, to the monster called cancer. Brett loses his wife, Kara, unexpectedly to an unknown heart condition during a tumor removal surgery. Both are left with baby boys to care for and their faith, to which they cling desperately.
Luckily, the story doesn't end there. Gina's mother encourages her to contact Brett, figuring the two can help each other through their similar tragedies. When Gina decides to heed her mother's advice by sending a letter to Brett, little does she know that her letter of encouragement would begin a friendship and later spark a relationship rooted in faith, understanding, and hope. As Gina and Brett continue their correspondence, the reader watches a touching love story unfold, where God brings beauty out of the ashes.
The Good One…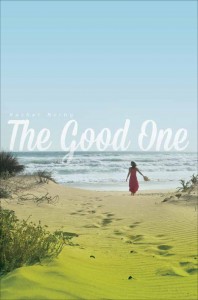 So there are a few good ones left in this world.
At least that's what Mitch thinks when he meets Natalie, a girl much different than the ones he has dated in the past. This one seems to be the complete package; someone even his mother, who died from cancer three years ago, would have approved. Starting with their first date, Mitch begins to fall for Natalie, but can't quite shake the feeling that she is hiding something from him. With her evasive answers and her ability to deflect any personal questions, Mitch begins to sense that Natalie's past is keeping her from fully living in the present. Though he tries to give her the time and space to tell him on her own accord, he becomes increasingly frustrated by her inability to share the deepest parts of herself with him. If love requires trust, then why doesn't Natalie seem to trust him?
Through a series of flashbacks, readers of The Good One begin to piece together the mystery of Natalie's past that has imprisoned her for over three years. The final question of whether or not Natalie is brave enough to face her past rests not solely on her, but the faith and courage of all those around her who dare to fight for the truth.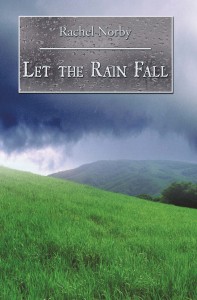 Does true love actually exist? Is it possible to convince someone spited by love in the past to give it a second chance? Is hope ever really lost? These are some of the questions that Katherine, now age 75, addresses as she tells her story to the three eccentric sisters at New Horizons Assisted Living. While telling her story, she hopes to convince Patience, the most difficult sister, that love does indeed exist in a world riddled by pain and that hope can be found in places that seem hopeless. If she can convince Patience, then perhaps she can convince you as well.
Appealing to love story fans of all ages, Let the Rain Fall chronicles Katherine's life as a teenager in love, wrestling with her future and her parents' pressure to marry well, through the turbulent twenties with disappointment and loss close at hand, and onward to dealing with many changes at the age of 75. While listening to Katherine's story, we are reminded that no matter what life throws at us, there is always hope for a better tomorrow. Not only is there hope, but life sometimes gives us a second chance…even when we feel undeserving of it.